I have known Mr Sreedhar Bhat of Ara management solutions for many years and he is more of a friend than Financial advisor to me. His recommendations on investment are very sound and practical. He has made very accurate predictions on financial trends and the kind of risks I should take or avoid. He has never pushed for investments when I am not comfortable with the risk involved. He has always kept my immediate and long term needs in mind before advising anything. His services in terms of picking up cheques and forms is very convenient and prompt and so is the ease of withdrawing money in times of need. My LIC premium payment also is processed through Ara and it makes life a lot easier. He has also linked me to good people in the field of real estate and home loans and other financial services. I wish him all the very best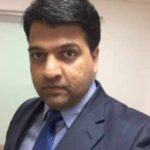 Senior Consultant
Interventional Cardiology, Sakra world Hospital - Bangalore
As a busy cardiologist and an administrative head of my department, I never had enough time to think of my investments. In a way, I was not thinking of mine and my family's future in terms of savings. During this phase of my investing career, a few opportunistic "advisors" met me and sold me financial products that had high cost and low value for me in terms of long-term solution for my investment lacunae. Then I met Mr Sreedhar Bhat and was immediately impressed by his knowledge of the financial markets as well as his sincerity. Right at the beginning I was very happy with his approach. Technically he was not selling me any product. He got me to understand my short and long term goals, and balancing my earnings and liabilities, he came up with an excel sheet with an investment plan. I was very impressed by the way he had accounted for practically everything including my home loan, kids education, standard of living etc. I have since then followed his advise and have been able to progress a great deal in terms of servicing my home loan or starting up a IVF clinic business for my wife (www.nurturefertility.com) etc. I am extremely happy about the way he and his team are never pushy about any product and their patience in building an all-round portfolio for me. In fact, I have introduced several of my close friends to him and they are also very happy with Ara. I am happy to recommend Mr Sreedhar Bhat & Ara to any investor for safe and effective financial planning and execution.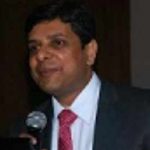 MD, DM
Interventional Cardiologist, Head, Cardiac Cath Lab, Fortis Hospitals
"We have been a client of Ara Management for many years now. We knew Sridhar from his days of his previous organization. So when Sridhar started his own consultancy, we entered the relationship on a positive expectation … which he has only reinforced over the years. To start with, he helped us arrive at a meaningful financial goal and then crafted a customized plan to help achieve those goals. He has come up with the wholesome mix of products including Market linked, Real Estate, Debt instruments, Insurance, PMS, Gold etc. We find his advice sound and are happy to rely on him for our financial well being. He listens and responds and he is competent. We are delighted to be able to recommend his services."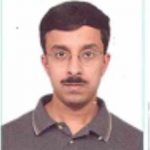 Head Solution Design
Colt Technology
In my late thirties, one fine day, I realized that I have to start making some savings for a better future. In the couple of places I did visit initially, I was either baffled by the lethargy of the staff, tardiness of the process or the overzealous promise of a golden goose, when I do retire. Later, I and my wife met Mr. Bhat of Ara. It turned out to be an excellent initial meeting, providing insight into our current financial status. Ara were able to devise a methodically thought-out plan to secure our future, to include risk coverage and substantiated this with numbers. We felt that even though the first meeting lasted for about two hours, it was well worth the time. The analyses conducted, insight and advice given to us were far beyond those at many other institutions. With Ara as our financial advisors now, we are happy with the professionalism and empathy. Attention to details on providing answers and regular pro-active follow ups are excellent. A relationship of mutual trust has begun with Ara. I am happy to say that our financial management is now with the right set of people. I am delighted to recommend team Ara's services for personal financial management.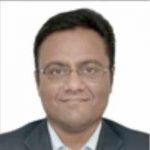 Senior Manager
Energy and Communications, Infosys
About a few years back, I came to know about Ara and their financial management services. I had some stocks and ESOP and was looking for financial planning suitable for me. Ara studied my portfolio very well and came out with a very practical and promising financial plan that could help to fulfill my requirements. In addition, Sreedhara Bhat has been very approachable and understanding person and never tried to sell anything unnecessarily for me. He always looked at my interests, instead off his interest, before making any recommendations. He also did not push for any other references as other financial managers do. I am extremely satisfied with the services provided by Sreedhara and recommend him very highly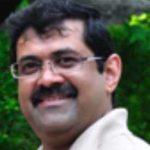 Sr. Technical Manager,
Infosys
I am extremely satisfied customer of Ara since 2009 till now, as my financial planner, for my complete financial planning and insurance needs. Few things i like about are are the fact that hey are expert in this field, they understand your financial need/goal , help you to fulfill them over the period with various financial products offerings and timelines and one can get the weekly portfolio update in their email box too. A very prompt and good customer care from consulting, form filling to statements and regular updates. one can trust these guys completely. I have never come across, at any point, where these guy try to push some products which I was not interested in, which is very rare in these days in this industry. I strongly recommend their services,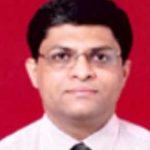 Sr. Architect,
NXP Semiconductors, Bangalore
A note of thanks to team Ara. When it comes to decisions on your choice of investments, it is not always possible to nail down on a plan by one-self. Expert advice is often required to ensure that plans will align with your wealth-creation goals and your risk profile. This is precisely where Ara has been immensely helpful. Since 2011, the Ara team has provided timely insights and their advices have been spot on. The understanding of the investment landscape combined with their pleasant interactions surely means that I would refer Ara to anyone looking for expert advice. Thanks Ara and team…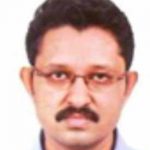 Associate Director,
Cognizant Technology Solutions, Bangalore
For me and my family, Ara and Shreedhara have been the guide and mentor for all my financial planning and investments. Together with Shreedhara, for the last many years, starting from zero investments, we have been able to meet the objectives that we set for ourselves, big or small. The Ara staff have always worked hard making the complex procedures, paperwork and follow up absolutely smooth. Week after week the staff has been diligently providing us with the detailed reports on portfolio and investments. With Ara we are sure that our financial portfolio is in excellent hands, optimized for our safety and comfort. It is a pleasure being clients of Ara and we wish them all the best. We would recommend Ara to all other individuals and families who are planning to invest and grow their wealth.
Sushant Bhattacharya and family
The way the Ara team deals with people is very impressive. The team gives individual attention and provides timely resolution to our queries. Their professional approach of updating market status every day and providing a summary of our investments every week made me fan of Ara. I have not only recommended Ara to my relatives but made sure to get started their investments with Ara, as our hard earned money should be invested through a safe channel like such trustworthy people.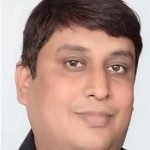 Group Technical Manager in Semiconductor Company
 Well I have been investing through Ara over 4 years and I would say that this has been always a hassle free journey with them. Timely updates, monthly statements/reports, current market updates as well as a great advisory whenever I had reached out to seek inputs for current or additional investment plans. There inputs are valuable and at par to the current market. I am very happy and satisfied with the way they have been professionally catering our requirements and their efforts are commendable.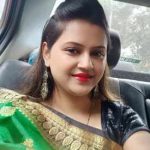 SR HR Lead in an IT Company
My journey with Ara started when i was searching for a reliable and knowledgeble financial consultant, who can advise and guide me for my investments. I submitted my interest on Ara website and then got a call from Pratik. We had a brief discussion on my needs and then Pratik came up with proposals which really broaden my perspective of investments. He covered various aspects which ,until then ,i didnt think.  The investments done through Ara is giving me good returns. Good & prompt services and candid feedback on the queries gives further confidance.Discussions on investment strategies are always two ways with clear and good explanation.I would definitaly like to recommend Ara for anyone who are serious about investments and needs a good financial partner.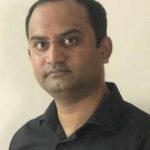 Engineering Manager in a Autmotive Techology company.
 I'm a novice when it comes to investment and came to Ara seeking financial planning advice a couple of years back. They made me understand the benefits of smart investment and suggested making investing a habit. I'm happy to recommend anyone to their service because of their impartial and sound knowledge on current market trends
Ara is indeed a great platform for investment.I love the fact that there are so many options for Mutual Funds on their platform. The expert advice provided by the professionals at Ara really helped me choose the best fund for my long term investments.All my friends and relatives who have joined Ara are extremely happy with their overall experience with Ara. Highly recommended platform!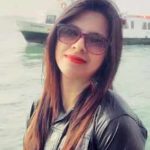 AVP - Growth Strategy , Finovate Capital
Reliable, transparent and  accountable. Have always advised keeping the client in mind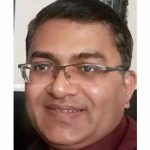 Strategy consultant with a Fintech company
 Ara is a complete platform for investors. It is on the right path to create a wealth for you. I suggest all those who have just started their carrier to consult Ara to create fortune for future.  A right guidance as per personalized needs future financial planning is a USP of Ara. Timely statement of your portfolio keeps you informed about your portfolio which will ease your decision to change switch the funds in this volatile market.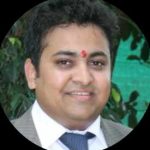 AVP,
Operational Risk Management
Have been investing with Ara for the past few years. I am really happy with the service provided by Mr Pratik Vora. He has given me sound financial advice and has always stood by me during market turbulence and made sure I stayed invested – the reason for which I have made substantial returns over the years. Their weekly investment report is very helpful and gives an overall picture of my investments. I would be happy to recommend Ara to all prospective investors. They are a bunch of highly professional guys. Very happy with their after sale service.
Managing Partner
Vedav Academy LLP