When you add your life's experiences to your learned skillsets, you have a winning combination at your disposal. We have had an amazing journey coming to where we are today. Confident, Hard-working, Dedicated, & Trustworthy. This is what Ara has to offer you – A perfect complementing Team.
Founder & Managing Director
Shreedhara Bhat hails from Karnataka's Coastal District Udupi. Being born into a farmer's family proved to be a blessing for him, as he learned important life skills at an early age. A need for survival and growth in farming taught him to be proactive. Planning the crop cycles, efficiently managing the resources, and factoring the unpredictable during his young formative years gave him an early understanding of measuring risk, the importance of planning, process, and discipline and made him a solution seeker in all aspects of life.
A self-made man, Shreedhara worked in various roles after completing his graduation in Business Management. His journey in Bengaluru started as a counter salesman at a department store. From there, he joined a private bank as a sales representative and moved into the customer service role. This shift added tremendously to his already rich gamut of strengths to make him an apt candidate for a wealth management firm.
He developed a holistic understanding of various investment products, industry practices, and investor behaviour while working in various capacities. This practice gave birth to a strong and lasting culture of giving unbiased solutions for investor needs. With all these learnings, he started Ara with the dream to help people reach financial freedom.
Shreedhara, is described as an extremely dedicated professional and he continues to serve his clientele with the same zeal and fervour. His clients, not only vouch for his skills to manage their wealth but also consider him as a mentor for their family. He is capable of connecting the dots and coming out with the most suitable option for any complex investment decision.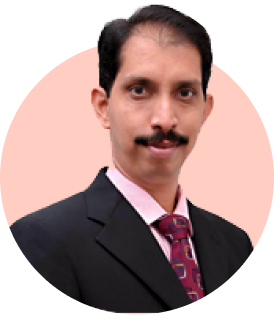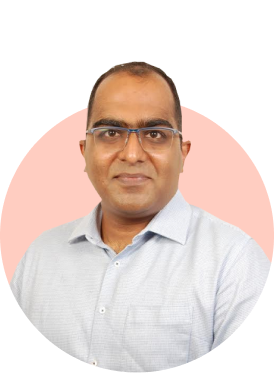 A Certified Financial Planner CM from Financial Planning Standards Board and an MBA from IBS Bengaluru, Pratik comes with a rich experience in Banking and Financial Services Industry. He started his work life as a sales executive with a pharma sub-distributor before joining the banking industry. During his banking stint – he came across the opportunity of working in diverse roles ranging from sales, customer service, operations, and wealth management.
Pratik runs on a 'never-give-up' attitude and has an unending craving for knowledge and technology. His associates see him as a man of patience and compassion, who has proven to be highly dependable. Pratik's calm disposition, knowledge, experience, and his inclination towards technology are the major assets that he proudly contributes to Ara.
Pratik and Shreedhara met each other during their first spell of co-working in the banking sector. Over two decades of knowing each other brought them together at Ara.