The budget 2022-23 has given the momentum for development to the blueprint that was drawn in budget 2021-22. Clearly, there have been continuous reforms that have taken place in FY 2021-22 with respect to bad banks, Tata group taking over Air India, Production linked schemes in 14 sectors to boost the additional new production of Rs.30 lakh crore and creation of 60 lakh new jobs, etc.
Key Insights from the growth-oriented Budget
The capex outlay has been stepped up sharply by 35.4% to Rs.7.5 lakh crore in 2022-23 from Rs.5.54 lakh crore in 2021-22. This will create more jobs and in turn boost the economy through sustainable demand in the long run.
PM GatiShakti National Master Plan aims to integrate the seven engines (Roads, Railways, Airports, Ports, public transport, Waterways and Logistics infrastructure) for economic transformation, seamless multimodal connectivity, and logistics efficiency to put the economy in accord.
The National Highways network will be expanded by 25,000 km in 2022-23 for faster movement of goods and people.
A better infrastructure connectivity will bring significant momentum and raise productivity and accelerate economic growth and development
This initiative will anchor quality investors across sectors.
To develop four multi-modal logistics parks through Public Private Partnership mode as a key policy initiative to improve country's freight logistics sector by lowering freight costs and time, with technological interventions.
Key focus on electric vehicle charging infrastructure and a new battery swapping policy.
To encourage the efforts for blending of fuel. Unblended fuel shall attract an additional excise duty of Rs. 2 per litre from 1st October 2022.
To set up four pilot projects for coal gasification and conversion of coal into chemicals. This shall drive mining and metal sector and boost the transition to a green economy.
Railways have been allocated with Rs. 1.3 lakh crore to enhance safety with world class technology.

The government proposes the production of 400 new Vande Bharat trains in three years

2,000 km of the rail network under Kavach (anti-collision technology certified)

'One Station One Product' concept to help local businesses and supply chains.

Government contribution for R&D in sunrise sectors like Artificial Intelligence, Geospatial Systems and Drones, Semiconductor and its ecosystem, Space Economy, Genomics and Pharmaceuticals, Green Energy, and Clean Mobility systems, that have immense potential.
7.5% tariff for capital goods imports is proposed and exemptions are being introduced on inputs to encourage domestic manufacturing of capital goods. Indian companies and MNC's would now look at Greenfield and Brownfield expansion in capital goods sector to align with Make in India goal.
Block chain-enabled digital currency will be issued by Reserve Bank of India starting 2022-23. Digital Rupee is another step towards the government's adoption of digital as means of transaction banking.
Cryptocurrency and non-fungible tokens (NFT) are brought under tax net.

30% tax to be paid on any income from the sale or transfer of any virtual digital assets.

Losses encountered during trading of cryptocurrencies cannot be offset against other income sources.

Gifts in the form of virtual currencies are also liable to be taxed, with the recipient liable for any such deductions.

All crypto transfers above a certain monetary limit will be liable for a 1% TDS deduction, which will help authorities to keep track of movement of such currencies in the economy.

A path breaking move with the introduction of Ayushman Bharat Digital Mission in Budget 2022 aimed at improving equitable access to quality healthcare by encouraging the use of technologies such as telemedicine and enabling national portability of health services.

The national digital health ecosystem will consist of digital registries of health providers and health facilities, health identities.

The National Tele Mental Health Programme will build a network of 23 tele-mental health centres of excellence, with the National Institute of Mental Health and Neurosciences (Nimhans) being the nodal centre and International Institute of Information Technology-Bangalore (IIITB) providing technology support.

The issuance of e-Passports will be rolled out in FY22-23 to enhance convenience for citizens. The passport jacket will contain an electronic chip which will have important security-related data encoded on it.
To make financial services accessible to large base by connecting 1.5 lakh Post offices to core banking systems. Digitisation of the financial services will bring down the cost of services.
To promote the use of 'Kisan Drones' for crop assessment along with chemical-free farming to aid farmers, is a new age reform. National Bank for Agriculture and Rural Development (NABARD) will finance start-ups for agriculture and rural enterprises to encourage them in the business of leasing machinery for farmers and providing technology including IT-based support.
Budget proposes spectrum auctions to roll out 5G services in 2022-23 and a scheme for design-led manufacturing in 5G will be launched accompanied with completion of fibre network in all villages by 2025. Focus on digital education will further push the need for high-speed broadband.
The extension of emergency credit guarantee scheme for micro, small and medium enterprises (MSMEs) for one more year and increasing the guarantee by Rs.50,000 crore is expected to benefit over 50 lakh MSME units in textile and apparel sector.
The budget is focused on sustainable development of a climate-adaptive and resilient Indian economy.

To launch sovereign bonds and increase the funding for solar equipment.

To install 500 gigawatts of non-fossil capacity by 2030

Aim reduction in emission intensity of GDP by 45% over 2005 levels

Source 50% of the electricity from non-fossil by 2030 and reduction in carbon emission by 1 billion tonnes till 2030 and achieving net-zero by 2070.

Affordable housing for all is another key focus of the budget

Announced the allocation of Rs.48,000 crore under the Pradhan Mantri Awas Yojana

Around 8 million houses are expected to be completed by 2023 across the country

The Yojana also intends to reduce the timings of obtaining construction approvals.

To provide credit guarantee of Rs. 50,000 crores for the hospitality sector for its revival.
To replace the Special Economic Zone (SEZ) Act with a legislation that would permit states to partner in creating enterprise and service hubs.
To provide highest ever allocation for the defence sector at Rs. 5.25 lakh crore for 2022-23, This proposal will help defence sector get modernised and reduce its dependence on import of defence equipment in line for vocal for local push and a boost for domestic defence industries.
To make a provision to file an updated return on payment of additional tax and will enable an assessee to declare income missed out earlier.
Alternative Minimum tax paid by cooperatives is brought down to 15% at par with companies.
Rs.1 lakh crore 50-year interest free loan is allocated to enable states to spend on capital investments.
Our View
The budget for FY 2022-23 is envisioned to lead India up to 100 years (Amrit Kaal). The futuristic and inclusive budget sets its sight on digitisation, inclusive development, infrastructure, and supports many budding sectors that have immense potential underneath. Despite multiple state elections lined up, the Govt. has managed not to make this a populist budget. This reflects the intent of the Govt. clearly. The government will require great vigour and resilience to push through these plans and shape them one by one.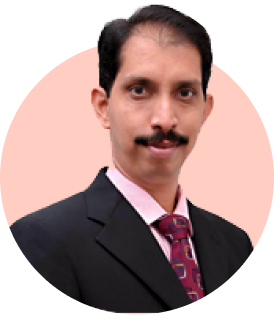 Shreedhara is the Founder & Director of Ara Financial Services Pvt. Ltd. He has an experience of over 2 decades in Financial Service Industry with majority of it in guiding individuals and institutions on their investments requirements.