"The Journey of a thousand miles begins with a single step". This quote was first used in the Chinese classic text by Tao Te Ching. It was written between the 4th and 6th century. Significant changes have transpired between then and now but the quote above remains relevant even today. The start-up ecosystem in India is a perfect embodiment of its relevance. The story generally begins with someone somewhere having a brilliant idea that may be able to solve real life problems. It is the further nurturing of these ideas, through hard work and the willingness to take bold decisions makes it executable. Though we are talking about start-ups, which is a hot theme today, in fact this is applicable to all entrepreneurial minds who want to give wings to their ideas.
When you take that first step of your entrepreneurial journey, you are conscious that you are taking calculated risks and decision which will create value not just for yourself but for the society at large. You would have sweat a lot to give you enough confidence that your ideas can be transformed into business and can build its own moat. There are a few points you need to be cognizant of before making the colossal shift from a "9 to 6 job" to setting up a business to embark on the path of unprecedented growth

While quitting your job to start your own venture might seem exciting, it is crucial to create a strong financial portfolio well in advance. This will act as your financial backbone and help you to stand tall till your business starts generating income. You need to analyse on how much the business might require as capital investment and plan for the periodic cash flow to meet your working capital requirements.
While your business becomes your topmost priority, the personal commitments cannot afford take a back seat. One thing that will not change during this phase of transition is the recurring personal expenses. Your basic household expenses, loan EMI, child's education needs, family travel, social commitments like marriages etc. cannot be curtailed or compromised. But you can definitely cut down on your discretionary expenses which till now would have been a sizeable chunk of your total expenses. Till the time your business is not generating income which can be ustilised for distribution as salary, you will have to set aside sufficient corpus to meet your personal as well as business expenses for those many years. Well, this might not be applicable to all. Some of you might have the financial backing from parents/family which will eliminate this pain altogether. A strong source of cash flow will ensure that you can focus on building your new venture.
And when talking about personal finance, planning for contingencies should be on top of your mind. If COVID-19 has taught us anything, it is the importance of factoring in financial and medical contingencies. Accidents happen by accident, and we cannot predict the medical emergencies. A medical safety net can financially protect you and your family in case of an unexpected medical catastrophe. As an employee in the corporate world, you generally have insurances provided by your employer which will cease to exist once you quit the job. Thus, making a safety net by taking appropriate term insurance, a family floater health insurance and setting aside some reasonable corpus in a suitable asset class (for expenses beyond the insurance coverage) should be a priority before you decide to quit your job.
Though the financial aspects are important, you need equal focus on non-financial aspects once you decide to be the owner of your journey and destiny. It is very important for an entrepreneur to maintain a network of accounting practitioners, law firms, marketing agencies and other domain experts. The business will need their services for bookkeeping, regulatory filing, and other various requirements. This will allow you to maintain an overview of these activities without getting into the details of it and more crucially, help you to focus on the overall growth of the venture.
Entrepreneurship is challenging, and it demands a lot of psychological strength. Though you will work to create your own moat, you may encounter many challenges. There might be someone who might come up with a similar product or service just before you launch it, or the existing industry players create entry barriers etc. An entrepreneur should be ready to accept the challenges and overcome failures. You should have the right mindset to accept, learn and move on if things do not work out well. Foreseeing such probabilities and planning for it will not only strengthen your thought process but also help you have a less bumpy journey.
The biggest strength of humans is the ability of staying cordial with fellow beings. When you move from being an employee to an entrepreneur, you always need a set of good people around you. People with whom you can discuss or debate and who are capable of being good mentors when you need moral support. Be it someone who is like-minded, ex-colleague or even alumni, who you hang around with can be one of the determining factors of your success. And God forbid, if your ideas do not bear fruit, and in case you are required to return to job world, this network will help other way round as they know your calibre.
Our View
We feel you should have a strong financial plan to match your requirements for first 3-5 years or till such time your venture breaks-even. You should have a right mix of products which can address the liquidity requirements, generate superior returns for optimising your income requirements ranging from 7 days to 3 – 5 years. This part of your routine should be entrusted to a responsive and a reliable financial advisor over a DIY model which is quite common today. You should have a good advisor who will help to navigate this. This will ensure that your focus entirely remains on your business, and you be a prosperous entrepreneur.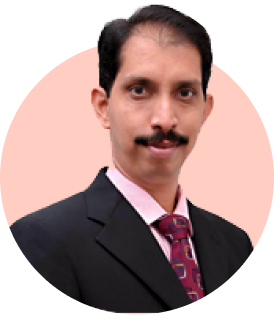 Shreedhara is the Founder & Director of Ara Financial Services Pvt. Ltd. He has an experience of over 2 decades in Financial Service Industry with majority of it in guiding individuals and institutions on their investments requirements.